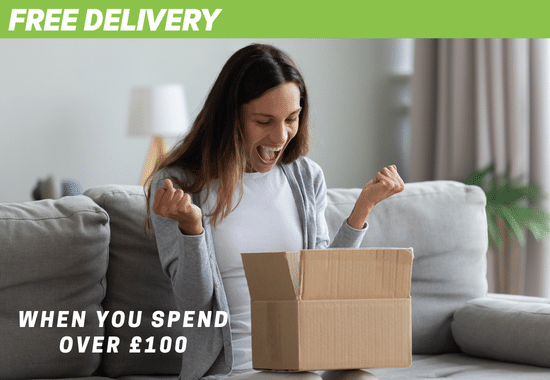 SUBLIMATION BLANKS
You Can Trust
subscribe to receive voucher codes
Okay, we'll have our customers do the talking now.
Probably the best company I have ever…
Probably the best company I have ever dealt with, I started out not being a customer but they offered support with my machine from the start regardless. They send me discount codes regardless of how much I buy. I wish I could buy more but I'm still building my business. I have sent emails not expecting an answer till the following day but Michael has emailed me answers late into the evening. You can't get better than that and Charly always there to help out with printing issues. Highly recommend them, if you don't believe me give it a try you will not be disappointed.

Michael & Charley are so helpful!!! I have had nothing but amazing personal customer service. They go above and beyond for the customers they have. I have bought many blanks and a Heat Press from them and they are there for every step of the way to help you with your purchase and after sales! You would struggle to get better service and products <3
Dealing with these guys has been an absolute pleasure. Noting is too much to ask. Super friendly and helpful with great knowledge of the industry and products. The manager even gave me a courtesy call to help with an issue I was having after I sent an email asking for advice. 5 stars from me.
Toptastic company to work with!
These guys know their stuff and went out of their way to ring me before I'd even placed an order to help sort my mug press out! Their blanks are top quality and delivery is like Speedy Gonzales - I can't gush enough about them ♥
Great from the start Michael and Charly have been great from day 1. Gave great advice on choosing my printer and when ordered they gave me a courtesy call to thank me for my order. All the blanks are of high quality and if I've had any issues they have always been helpful and supportive.
Blanks sublimation are simply a joy to...
Blanks sublimation are simply a joy to work with!! Their sublimation blanks are top quality and they are happy to talk to you to guide you through the sublimation process. I purchased a replacement mug press from them and the results have been perfect every time following their guidance. Always available to help by phone or social media. They will always be my top choice for my needs.
These guys are fabulous! Answer any questions, try their best to get products in. And the quality of the products are amazing aswell. So glad I found them!
outstanding Value, quality and service.
Outstanding value, quality and service. Excellent customer service. The co.many sends regular discount codes. The quality of their products is amazing and delivery is fast and efficient. I highly recommend.
The best, high quality blanks
The best,high quality blanks, the best service from any blanks company I have used. I highly recommend you check them them out.
Always ready to help, fast delivery and good quality products.
I highly recommend blanks sublimation...
I highly recommend Blanks Sublimation… I highly recommend Blanks Sublimation as a supplier because they are very reliable (I know my order will arrive very quickly and in excellent condition), there are no hidden costs, the website and ordering system are simple and easy to use and their customer service is second to none. All in all a great company to deal with.
An excellent company with good business values.
An excellent company with good business values Blanks Sublimation is an excellent, family run business which genuinely cares about its customers and the products they sell. We have purchased several different products from them and are very pleased with the quality. The mug press we purchased is also very good indeed. I would highly recommend the company.
We are a UK wholesale supplier of sublimation blanks,  including; Fridge Magnets, Coasters, Keyrings, Compact Mirrors, Placemats, Makeup Bags, Tote Bags, Cushion Covers and Christmas Tree Decorations. Blanks Sublimation stocks only the highest quality sublimation blanks. Our extensive range of blanks allow you to print a wide variety of items as gifts, promotional products or to showcase your artwork. Simply print with photos, images, artwork or graphics for a great final product. So if you're looking for blanks for sublimation printing you're in the right place!